Unlock Surgical Efficiency with Our Workflow Management App
Introducing DinamicOR's innovative Workflow Management App, a digital solution to optimize your surgical procedures. Elevate your team's performance, streamline workflows, and ensure consistency with precision-guided processes.
Precision-Driven Workflows: Elevate Your Surgical Excellence
Experience a new level of precision as our Workflow Management App guides your team through optimized tray setups. The app's intuitive interface ensures consistent placements, minimizing downtime and enhancing the overall efficiency of your procedures.
Seamless Onboarding and Knowledge Transfer: Empower Your Team
Simplify the onboarding process for new team members with our app's seamless knowledge transfer. Preserve procedural expertise and empower your staff to execute with confidence, ensuring continuity and maintaining the highest standards of patient care.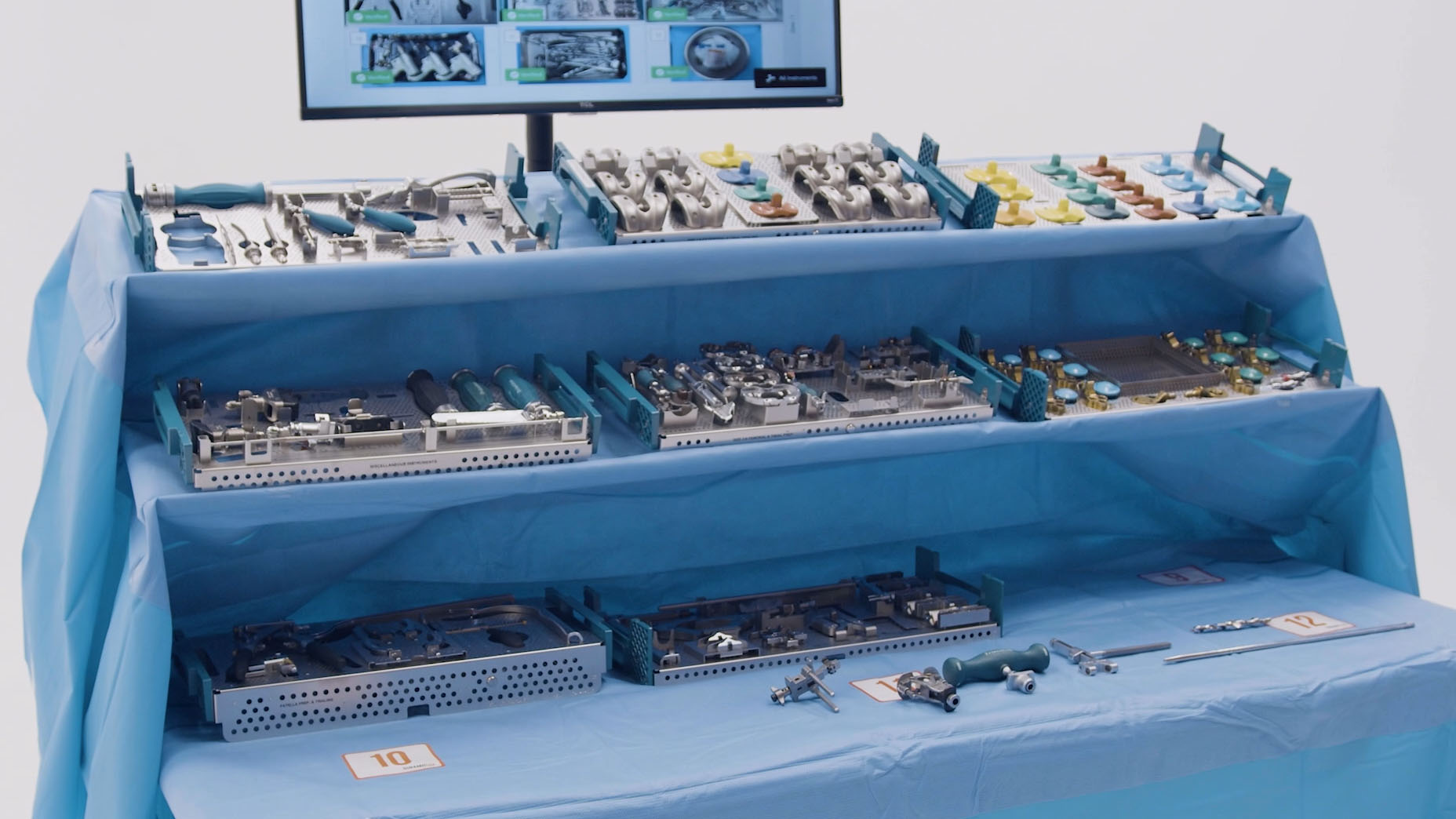 Streamlined Workflows: Enhance Operating Room Performance
Efficiency is paramount in the operating room. Our app minimizes guesswork, streamlining tray setups, and surgeon knowledge. Maximize your team's productivity, reduce downtime, and achieve seamless, repeatable processes for exceptional patient outcomes.
MORE INSIGHTS & CASE STUDIES
Dive Deeper into the Workflow Management App
Customized Solutions: Tailored for Your Operating Room
Build your ideal package with the flexibility to tailor solutions precisely for your surgical team. Whether you seek the revolutionary back table and durable drape or the complete suite, including the Workflow Management App, our expert team will design a solution that aligns perfectly with your OR requirements. Experience surgical precision and efficiency like never before with a customized DinamicOR package.